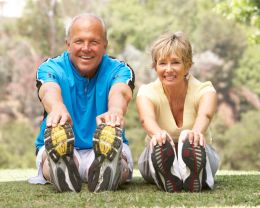 As members of a team of medical professionals, we begin our work with an initial evaluation, which outlines your condition(s) and prepares a comprehensive rehabilitation treatment plan that is tailored to meet your needs. The plan is reevaluated on an ongoing basis and modified as appropriate to your changing capabilities. This process is undertaken in close collaboration with both you and your referring physician, and is enhanced by our state-of-the-art assessment technologies. At each stage of the rehabilitation process, we put the most advanced clinical expertise at your disposal. You can expect individualized attention, a caring and supportive atmosphere, and a fully equipped facility staffed by professionals. Vital Care Rehabilitation, LLC is your premier full-service physical therapy private practice. Our staff is trained to efficiently rehabilitate a variety of conditions. Here is a listing of some of our specialties:
Conditions
Lymphedema
Scoliosis
Neck Pain
Low Back Pain
Sciatica
Leg Pain
Arthritis
Headaches
Ankle Sprains
Shoulder Pain
Tennis Elbow
Muscle Strains
Herniated Discs
Sports Injuries
Plantar Fasciitis
Bursitis/Tendinitis
Sacroliliac Injuries
Work-related Injuries
Rotator Cuff Injuries
Tingling or Numbness
Carpal Tunnel Syndrome
Knee and Ankle Injuries
Auto Injuries and Whiplash
Post-Surgical Rehabilitation
Balance/Dizziness/Vestibular
Benign Paroxysmal Positional Vertigo(BPPV)
Neuropathy
Treatment Modalities
Ultrasound
Gait Training
Sports Medicine
Posture Education
Patient Education
Transfer Training
Myofascial Release
Electric Stimulation
Therapeutic Exercise
Lumbar Stabilization
Stretching Exercises
Rotator Cuff Programs
Strengthening Exercises
Soft Tissue Mobilization
Neuromuscular Reeducation
Physical Agents (heat and ice)
Anodyne (infrared monochromatic light)
Traction
Cold Laser
Instrument Assisted Soft Tissue Mobilization(IASTYM)
Physical Therapy Programs
Neuropathy Program
Total Joint Replacement Program
Fall Prevention/Balance Program
Geriatric Orthopedic and Neurology
Chronic and Acute Back and Neck Pain
Balance Program
Social Services
We also provide counseling services to aid in your pain management following traumatic events like a fall, MVA, or injury.